We Know Nature is Good For Us, But Why Don't We Spend More Time Outdoors?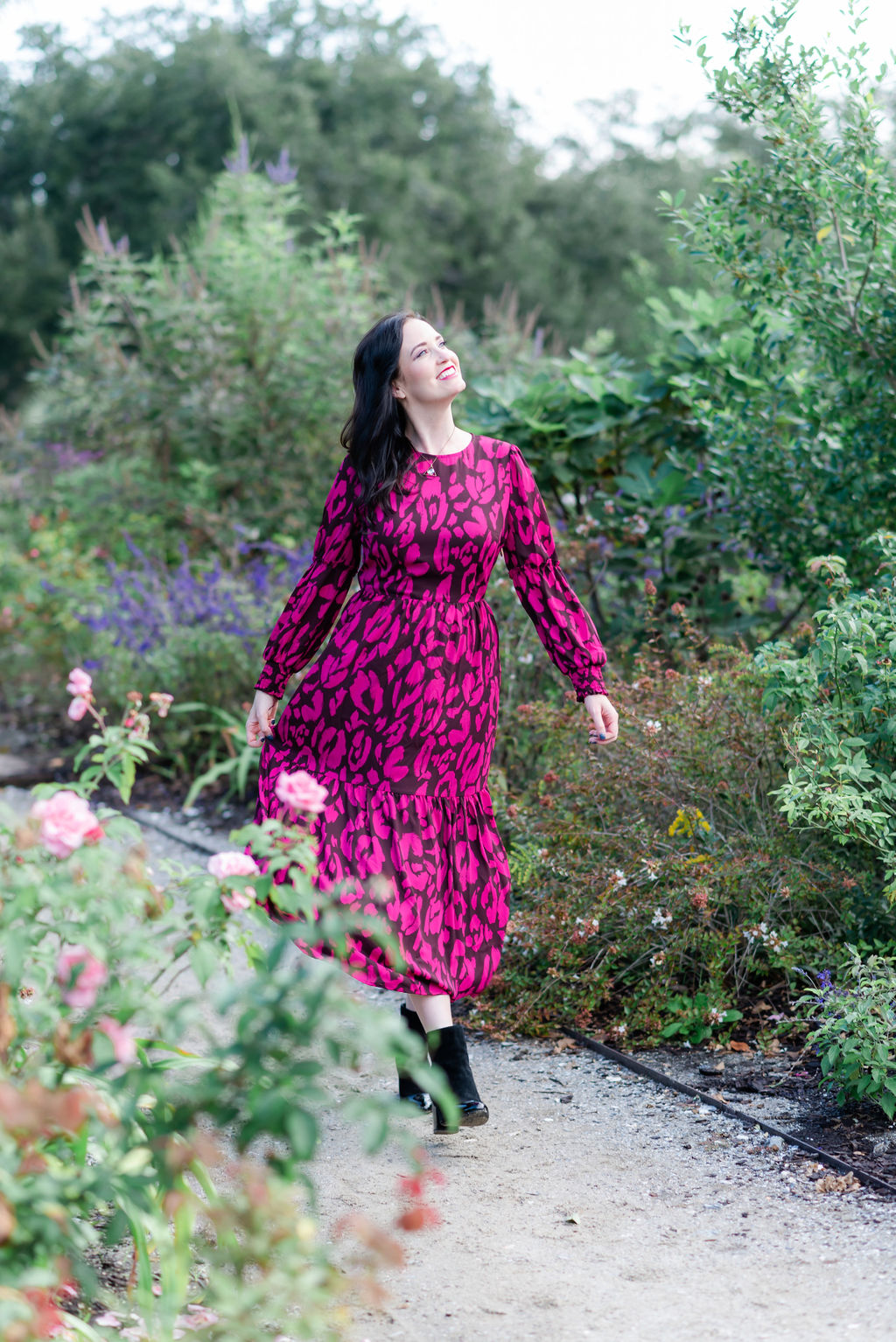 Did you play outdoors as a kid?
I know I did! For the majority of my childhood, I remember making forts using pallets of my dad's brick bats (he was a bricklayer), the trampoline, the bike rides, the water balloon fights, the friends … and being forced to come inside. I don't think I wore shoes in the summer, and I vividly remember the taste of eating straight out of our garden. It was the best way to grow up, and I wouldn't trade it for the world.
Today, it's rare to find kids who grew up the same way. Of course, it's a different world and many of us (myself included) don't feel safe leaving our kids outside unsupervised. Add in technology and over packed "activity" schedules to the picture, and our kids are spending more time in front of screens and indoor than ever before.
And so are we. Adults. Who actually have a choice in the matter.
Research tells us that children should be spending 4 to 6 hours outside every day. That's unheard of for so many families, and it's definitely an aspirational goal for ours. Some days he hit that, but a lot of days we don't. The 1,000 Hours Outside Project is one we follow and love, and if you have kids, definitely check it out!
But what about outside time for adults?
I have a question for you: Where are you the happiest?
If you're like me, it's 100% being outside. The trees, the sunshine, the birds chirping, the bees buzzing, the breeze on my face.
It doesn't matter what stresses I'm going through or how I'm feeling, I ALWAYS feel better after spending time outside. It's like I can feel the day's stress just leave my body, following the breeze, taking it away.
But why is that?
Nature Loving is in Our Nature
It's a fact that we as humans are wired to be in nature. We were created to be outdoors, enjoying our beautiful planet.
Our sensory system evolved outdoors, so when we're outside in nature, our brains become relaxed, and we feel better. We're literally designed to look at, smell and feel the outdoors. It makes sense, doesn't it?
But Why Is It SO Hard?
Even though I'm happiest outside, I don't always make it happen. Sometimes I blame it on the weather (rainy days or way too hot days), or I blame it on my to-do list that doesn't ever seem to stop growing. Even though connecting with nature has always been something I know I need, it's hard to prioritize.
I will say that I have been MUCH more unplugged and outdoors thanks to the massive slow down due to COVID-19 precautions. And of course when I sold my marketing agency, that opened up a huge chunk of time in my schedule. Now that I'm homeschooling my daughter, we make a point to do as much as we can outside. And it feels so good.
10 Ways to Enjoy the Outdoor as an Adult
But if you're like me and sometimes need an excuse to make it outdoors, here are some ideas for you:
Plant a garden: Yes, fall gardening is a thing and now is the time! No matter the season, there are ways to enjoy the outdoors by tending to a garden. And there is something so magical about growing what you eat! Truly!
Explore a new walking trail in your area. Doing a Google search for "Walking trails near me" will guaranteed show you some results you've never seen before!
Pick up a new outdoor hobby. Bike riding, roller skating, fishing, kayaking, hiking, camping … the list goes on and on. If you don't already have a friend or family member to join you, use local Meet Ups or Bumble groups to find some accountability partners.
Set a routine with your family or your pets. I guarantee they'll love it too. If you get in a daily habit, they'll help keep you accountable.
Take a day or weekend trip and unplug. Check out your local state park for affordable cabins or campsites. Being in nature doesn't have to be expensive. Don't forget to unplug for phone and computer use while you're at it!
Take your next meeting for a walk around the neighborhood. This is especially doable now with so many Zoom and virtual meetings, but even an in person meeting could easily happen while you're walking around the block.
Grab your camera. There's something magical about nature captures. I know I always feel more connected to the memory of the outdoors if I have photos and videos of it. I definitely don't snap pictures the whole time, because being on my phone would defeat the purpose, but I do love capturing some nature scenery for sure.
Take your workout outdoors. Whether it's a walk, a yoga session, a run or a bike ride, try to move your workout outdoors. Many fitness studios
Join a local park membership. Not only are you supporting your local parks, but you're also probably more likely to actually go If you've already paid for it. We're county park members AND state park members, which are great options for us here in Charleston, SC. And because we've paid the annual fees, we can go as often as we'd like. We definitely get our money's worth!
Move your workspace outside. One of my favorite spots to work is on our back porch. There's a power outlet, fans, shade … and I can keep an eye on my daughter while she's doing what she loves best: playing outside. Grab your laptop and sit somewhere nice and shady for a relaxing change of scenery.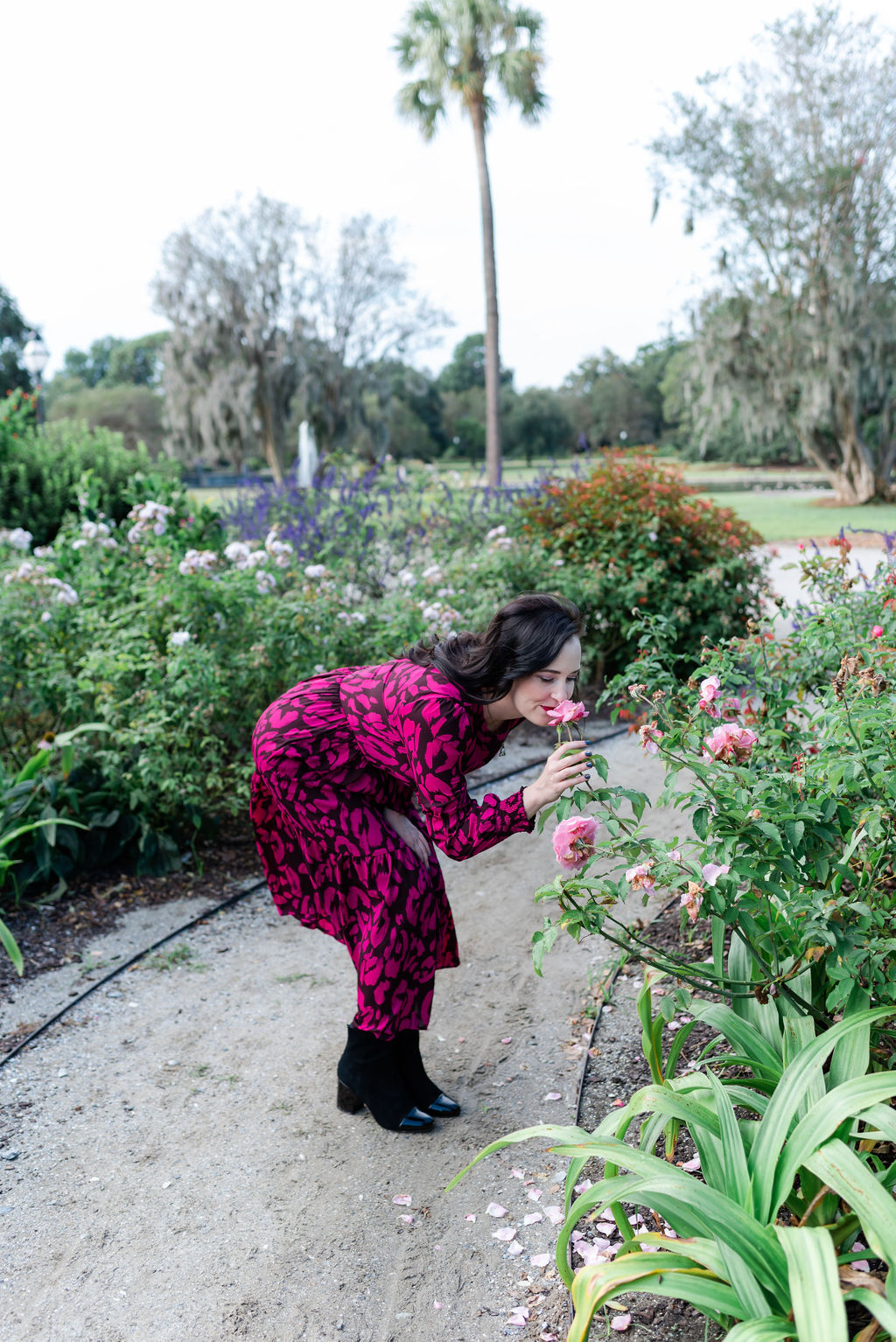 Shop My Look:
My Dress | Similar to My Booties | Similar to My Necklace
Tell me your favorite places to spend time outside and your favorites things to do. I'd love some more inspiration!