Songs Made for Mothers & Daughters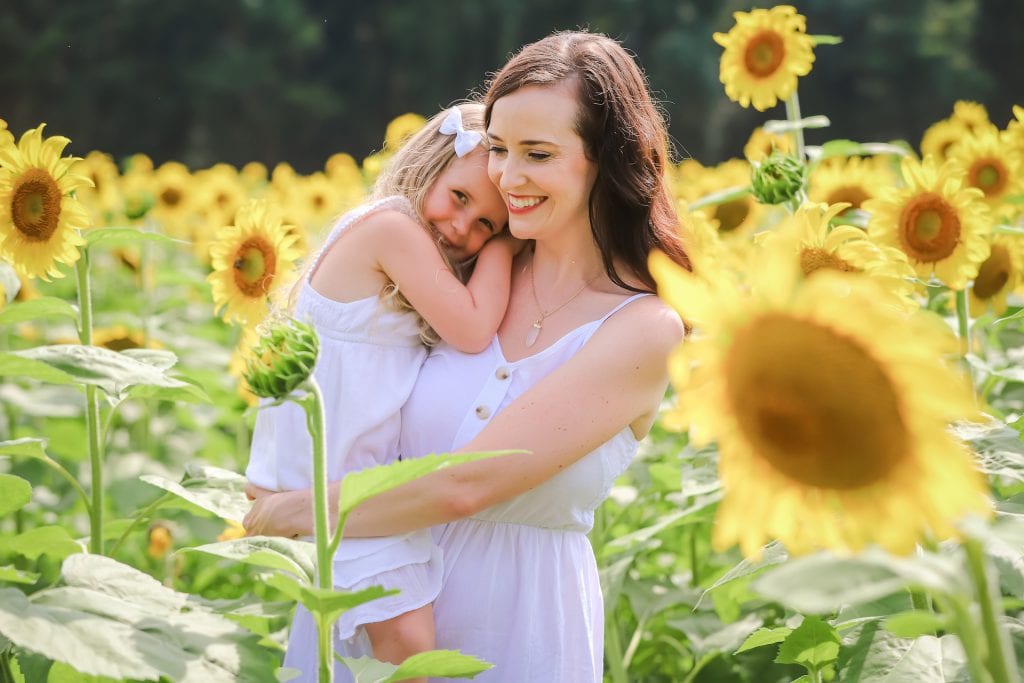 Some of my favorite memories with all 3 of our girls surround music: dance parties, concerts, sweet lullabies or car jam sessions. Music makes is so easy to connect with others, and our littles are no exception.
Here are my 10 favorite songs for mothers and daughters (and some can be applied to dads and sons and grandparents, etc too in any family combination)!
1. Never Grow Up – Taylor Swift
The twins were T Swift Super Fans right around the time Harper was born, so this song has always been my song to all 3 girls. We sing and dance to it in the kitchen, and it's one of the songs Harper learned all the words to first … and it's SO sweet hearing a 3 year old sings these lyrics.
Favorite lyrics to sum up the sweet baby / toddler stage that my daughter is just now growing out of:
Your little hands wrapped around my finger
And it's so quiet in the world tonight
Your little eyelids flutter cause you're dreaming
So I tuck you in, turn on your favorite night light
To you everything's funny, you've got nothing to regret
I'd give all I have honey
If you could stay like that
Full video / song:
2. Lullaby – Dixie Chicks
When I first heard this song, I teared up hearing each word. I truly feel like the Dixie Chicks wrote this song about my personal journey in motherhood, and isn't why songs captivate us so much?!
My favorite lyrics from Lullaby:
They didn't have you where I come from
Never knew the best was yet to come
Life began when I saw your face
And I hear your laugh like a serenade
How long do you wanna be loved
Is forever enough, is forever enough
How long do you wanna be loved
Is forever enough
'Cause I'm never, never giving you up
Full video / song:
3. Forever Now – Michael Buble
You're going to bawl when you watch this video and listen to this song. Fair warning. But it is SO SO SO good. We've only got a few years left in the "at home" journey with my teenage stepdaughters, and boy does this but it into perspective. Such a sweet song with a very real visual video.
Favorite lyrics from Forever Now:
Through your ears I hear it
Through your eyes I see
A world full of magic
Full of possibilities
You know as well as anybody how tough this life can be
But you've got so much strength inside you
A strength I pray you'll never need
And I'm always gonna lift you up
And I'm never gonna let you down
Time flies by
I hope you realize that I
I'll love you forever now
Full video / song:
4. In My Daughter's Eyes – Martina McBride
I remember listening to this song as a kid (major 90s country fan over here) and loving it, but when I heard it again a few months ago, the lyrics brought a whole new meaning.
My favorite lyrics from In My Daughter's Eyes:
In my daughter's eyes I can see the future
A reflection of who I am and what will be
And though she'll grow and someday leave
Maybe raise a family
When I'm gone I hope you'll see
How happy she made me
For I'll be there In my daughter's eyes
Full video / song:
5. Forever Young – Rod Stewart
I love the lyrics of this so much, I have a giant hanging of them in our entryway. It's such a sweet song that applies to so many people in our lives, especially our children. It's kind of like an Irish Blessing of sorts, which the Irish in me appreciates.
My favorite Forever Young lyrics:
And may sunshine and happiness surround you when you're far from home.
And my you grow to be proud, dignified and true.
And do unto others as you'd have done to you.
Be courageous and be brave.
And in my heart you'll always stay
Forever young.
Full video / song:
6. The Best Day – Taylor Swift
T Swift does it again! I love this sweet song, which Taylor wrote about her memories growing up with her family and her mama in particular. She takes the listener through stages, which is so relatable with a preschooler and teenagers at home.
My favorite lyrics (because I'm in this stage now and I love every second):
There is a video I found
From back when I was three
You set up a paint set in the kitchen
And you're talking to me
It's the age of princesses and pirate ships
And the seven dwarfs
And Daddy's smart
And you're the prettiest lady in the whole wide world
Full video / song:
7. Slow Down – Nichole Nordeman
I remember when this viral video went around on Facebook a few Mother's Days ago, and I bawled like a baby watching it. Motherhood is such a journey and a different one for us all, but I think we can all relate to Nichole's words. We're so proud of our little, amazing people, but why on earth can't we pause time to just enjoy it a little more?!
My favorite lyrics from Slow Down:
But slow down
Won't you stay here a minute more
I know you wanna walk through the door
But it's all too fast
Let's make it last a little while
I pointed to the sky and now you wanna fly
I am your biggest fan
I hope you know I am
But do you think you can somehow
Slow down
Full song / video:
Don't those just give you all the feels? Raising this little girl is and will be my life's greatest accomplishment, and I thought I would share some photos from our sunflower shoot we did this summer. It was HOT HOT HOT … but Harper was a champ!!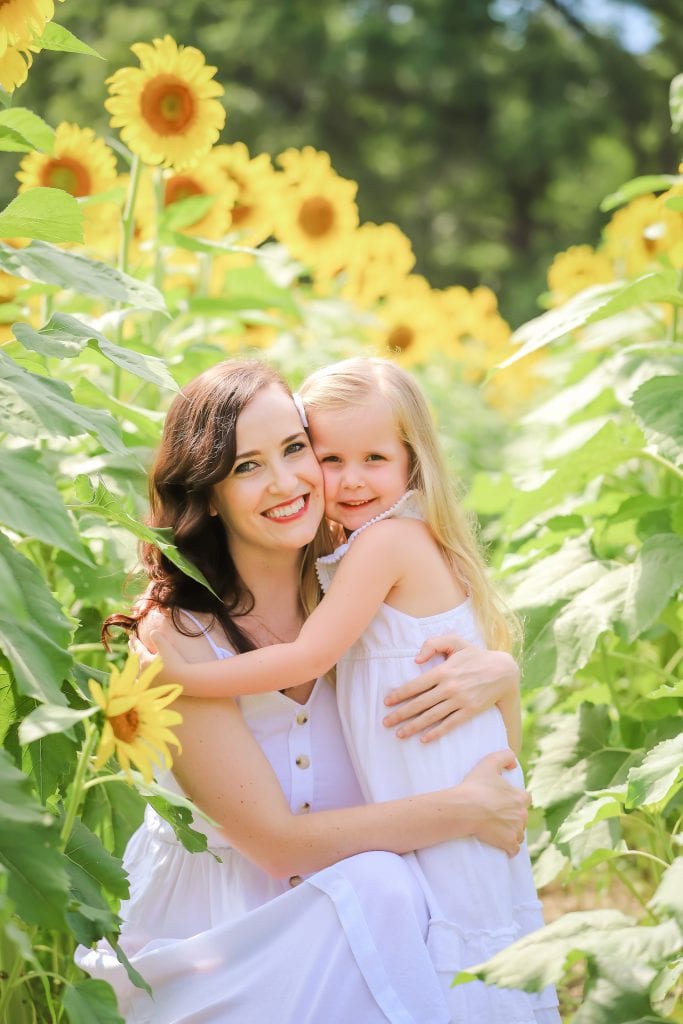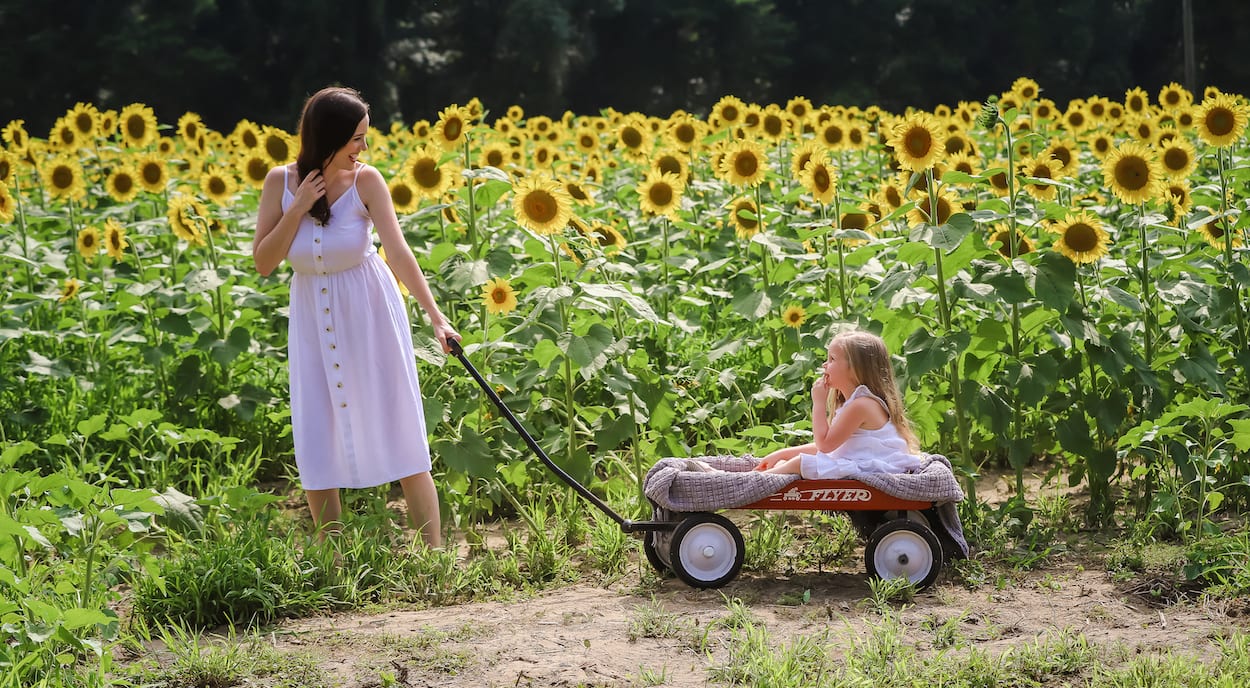 Shop Our Summer Looks:
Me:
White linen sun dress | Sandals | White Quartz Necklace
Harper:
Similar white linen sun dress | Golden (comfy) sandals | Bow
Photos by Jennifer Stanley Photography | Sunflower field in Summerville, SC
Are there any favorite songs of yours that I'm missing? Leave them in the comments below!