Love the Fall Hat Trend But Not Sure It's "Right" For You?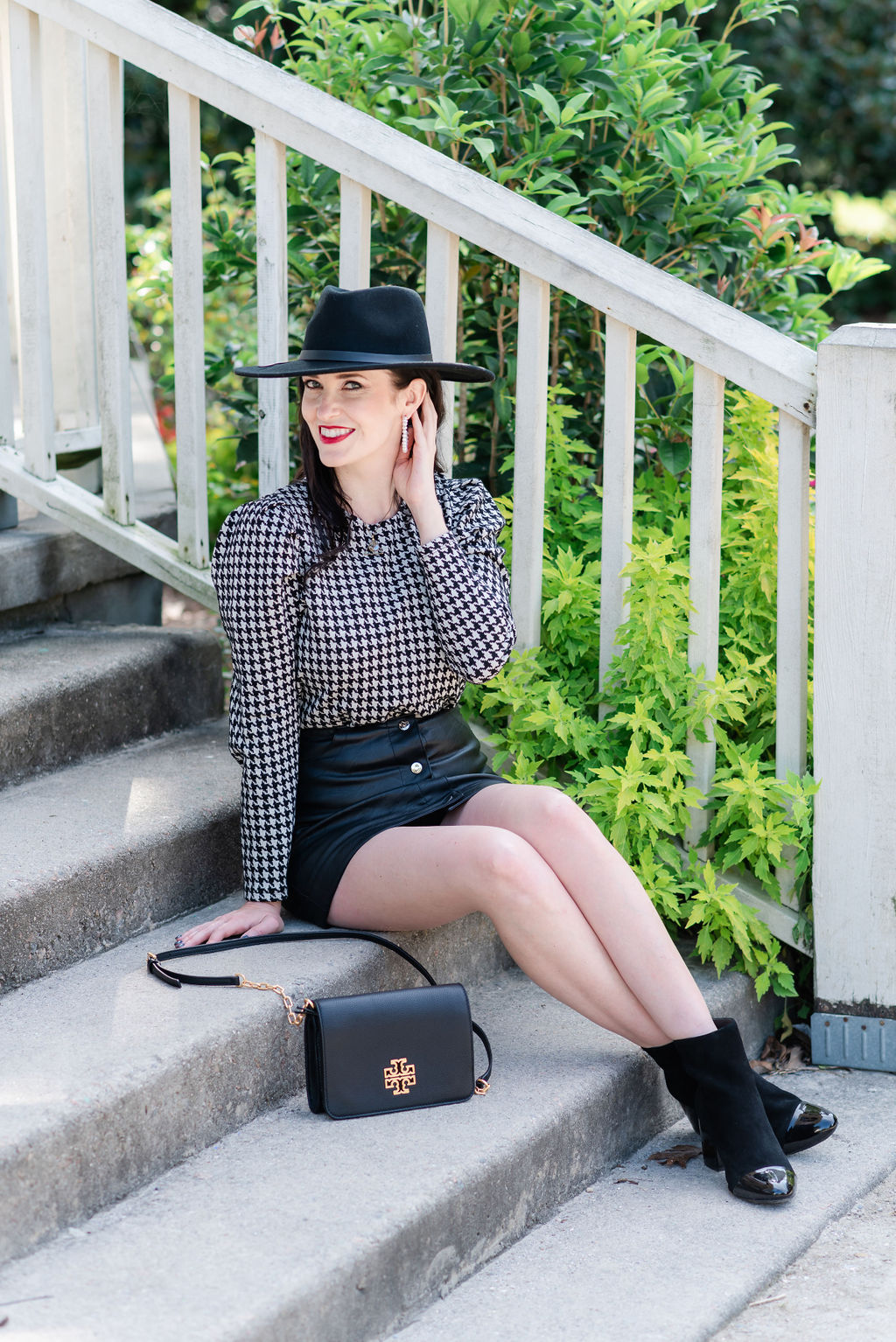 Since posting a few photos of me in my fall sweater dress outfit wearing a fabulous felt hat, I've gotten SO many DMs saying they loved my hat, but they were sure they couldn't pull it off themselves. Enter: my idea for this blog post! I'm going to tell you exactly how to pull off the hat trend. Because (HINT): you can!
Let's Talk About "Hat" Confidence
Hats can look good on anyone, as long as you have the confidence to pull it off. Truly. What's keeping you from rocking that cute hat you saw at Target? Are you afraid it would be too big or are you nervous you don't have the right outfit to go with it? These are all questions we ask ourselves when we want to participate in a trend we're not so sure about. For example, scarves are similar to hats in that they are an accessory you wouldn't normally wear. The best way to get over that fear is to try it … and wear it with pride and confidence! Who cares what other people think? If you like it, flaunt it!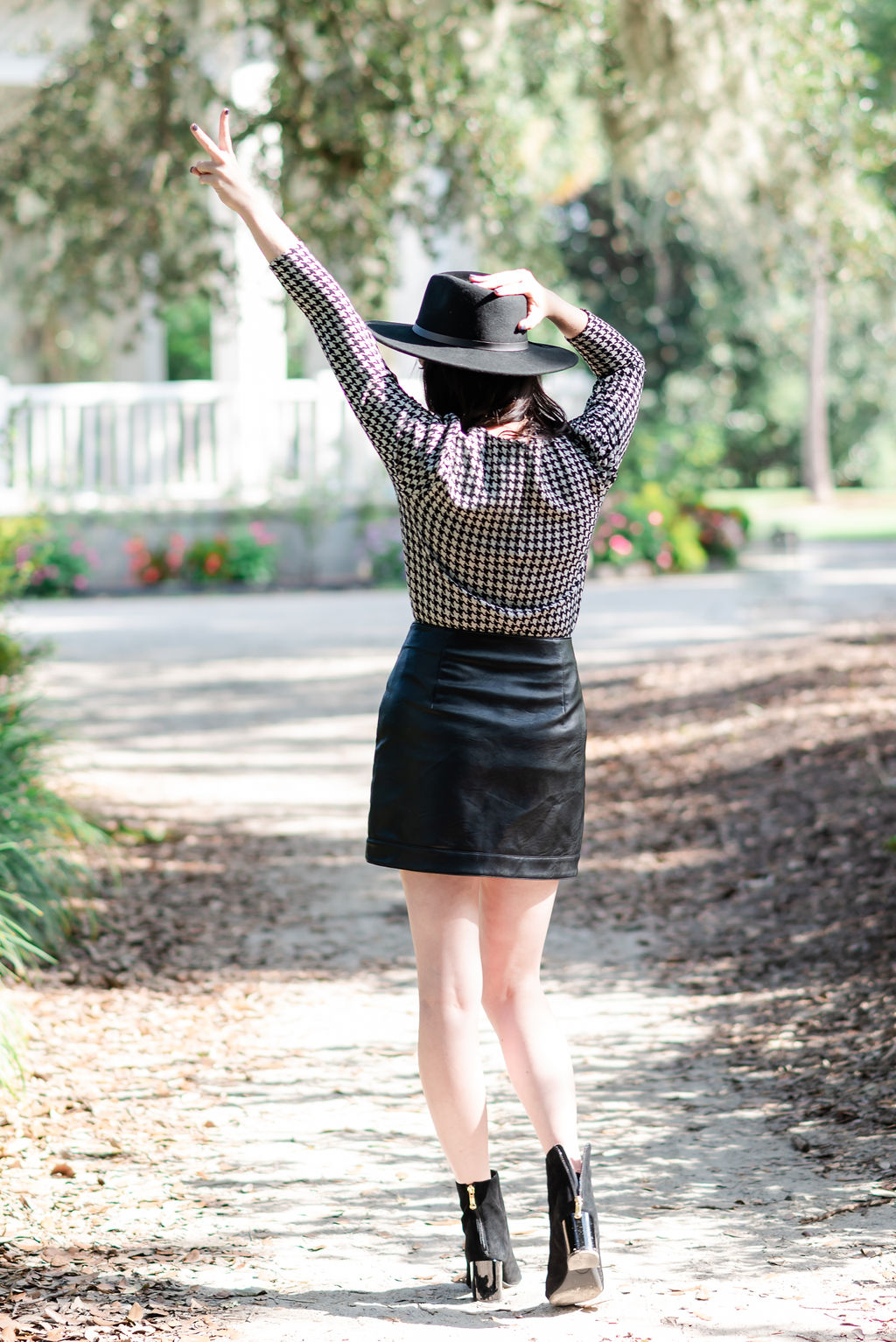 How to Style It
You can pretty much wear a felt hat with any casual fall outfit. They're such a fun way to add statement too. Think of them like a bold statement necklace: throw on a hat when you either want to make a statement OR if you need to cover up dirty roots. Hah!
In this outfit, I styled my black felt hat with a cute vegan leather skirt, a jacquard top, pearl hoop earrings and black booties. I went for a flirty, but classic look.
I also wear felt hats with dresses, leather leggings or jeans … so many options! And an instant way to pull a whole outfit together.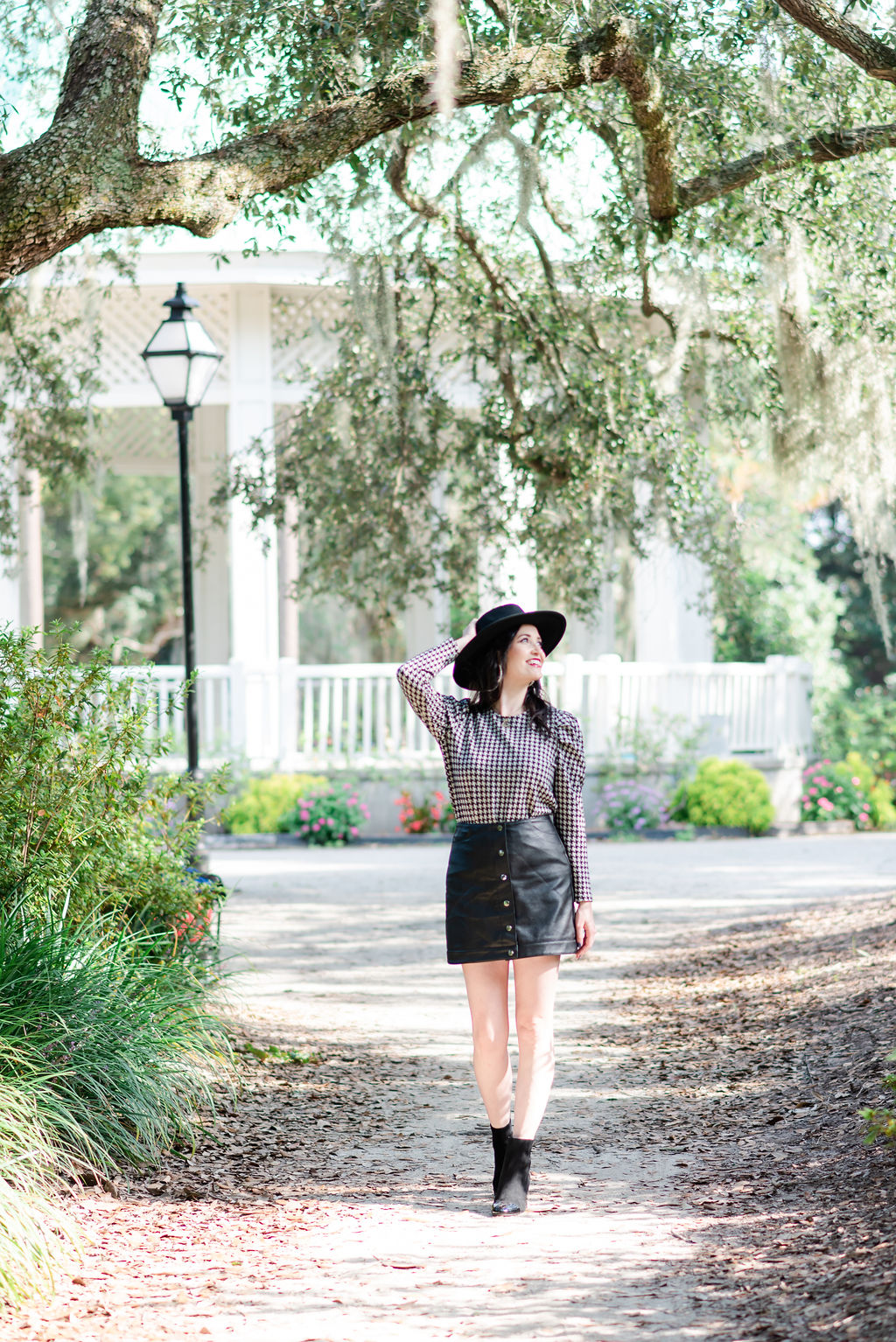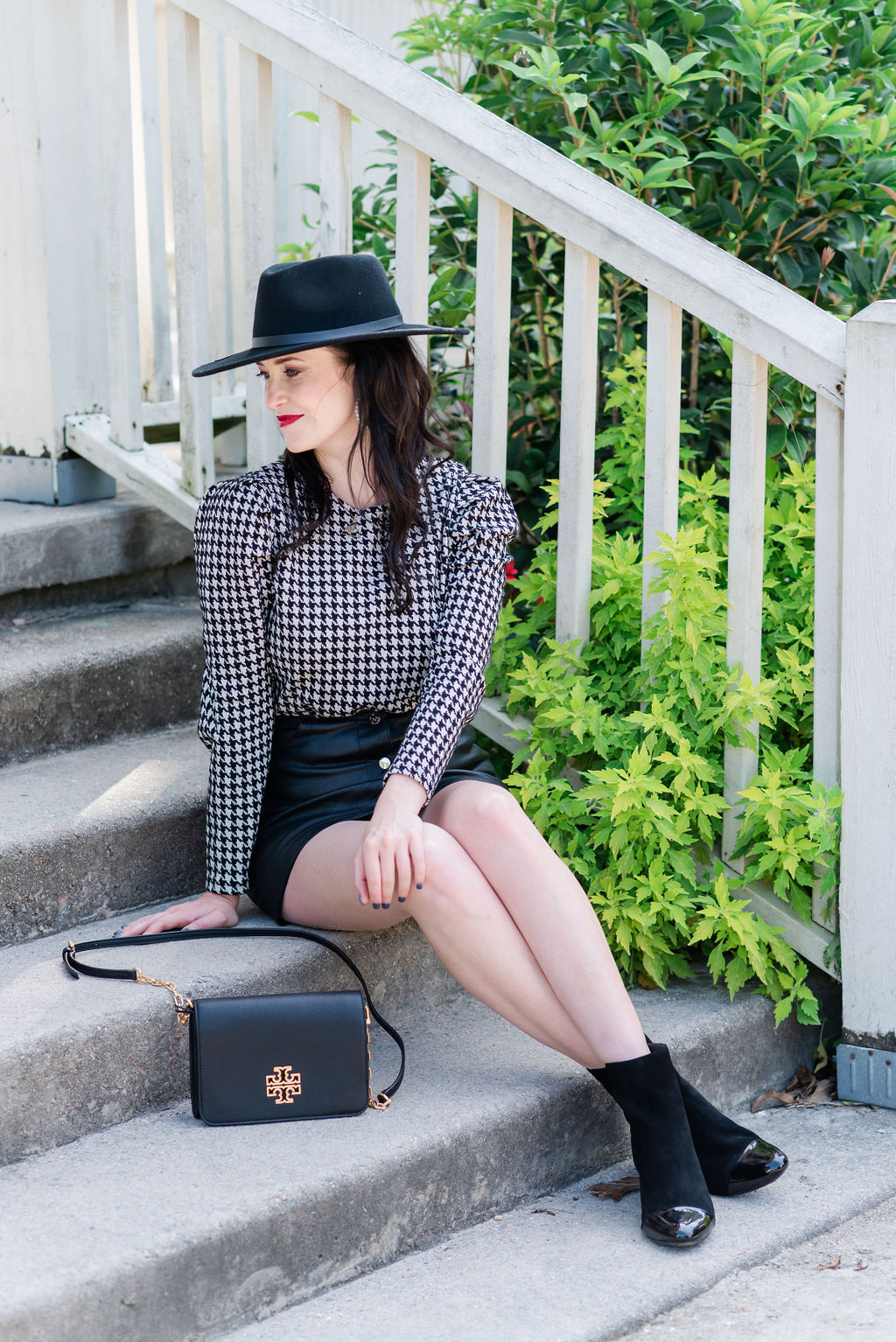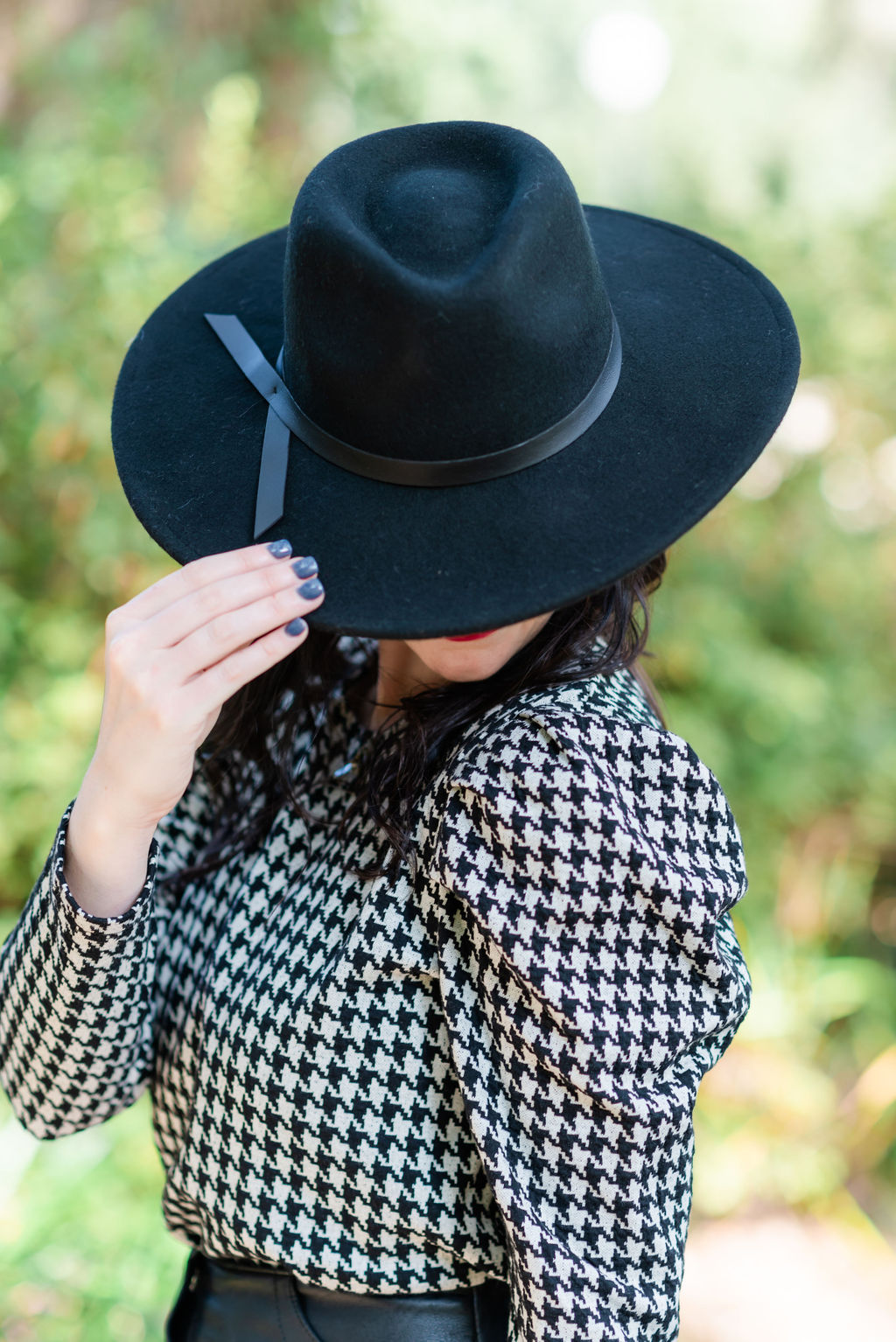 Where to Buy Your Favorite Fall Hat
The hat in my pictures is a classic black felt fedora, and I love it! I'm linking several other hats that I love as well. There are good quality hats that don't cost a fortune! Promise!
Shop My Look

As always, if you missed my last blog post about Halloween Essential Oil Blends, check it out here!
<
I have teamed up with an amazing group of bloggers to give YOU a chance to win:
a $650 Amazon Gift Card to kick off Fall season!
Simply enter below by completing the rafflecopter. You'll receive one entry per completion. This giveaway is open to the U.S. and Canada only and runs until EOD 11/10. Winner will be announced here. Good Luck!
Void where prohibited. By entering the giveaway you acknowledge that you are agreeing to complete each task, which involves following, liking and subscribing to newsletter's.